Multi-Channel Inventory Management Software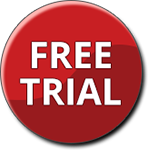 Teapplix InventoryAdvisor allows you to track profit & loss and manage inventory quantity across multiple selling channels. In addition, InventoryAdvisor can help you plan your purchasing with suggested purchase quantities.

Teapplix integrates orders from eBay, PayPal, Amazon including Fulfillment by Amazon, Buy.com and your own e-commerce shopping cart. As a result Teapplix has a comprehensive view of your sales activity and is an ideal starting point for tracking your inventory levels. Get started with a Free Trial today!
Products and Attributes
Teapplix can automatically import products from your selling channels, or you can add or import products manually. We allow properties like images, location, asin / upc, customs infromation etc to be defined. You can also import product information from QuickBooks.
Item Mapping
You can map multiple listings into the same product, even from the same marketplace. This means these multiple listings will share the same inventory quantity and shipping setup.
Quantity Management and "Inventory Master" Modes
You can use Teapplix as "inventory master", meaning that initial quantity and subsequent "receive inventory" operation is done in Teapplix. You can also use QuickBooks as inventory master, meaning Teapplix will read quantity information from QuickBooks.
Listings, Quantities and Prices
Teapplix can sync the quantity information back to listings. You can either select the specific listings, and push a button to sync the current quantity available known to Teapplix back to the listings. In addition, you can turn on a 15 minutes auto update. Every 15 minutes, Teapplix will update all listings where quantity no longer matches what's known to Teapplix.
Support for Variations
Teapplix support listings with variations. Each variation will match to a separate product and have separate quantity associated with it.
Support for Combos
Teapplix support definition of combo products. Teapplix can auto calculate the quantity available information for combo product by looking at component product available quantity. This works with Teapplix as well as QuickBooks as inventory master. When a combo product sells, quantity is deducted from each component product.
Support for Warehouses
You can assign listings or listing variations to different warehouses. Quantity is maintained for each warehouse for the same product. An order will deduct quantity from the warehouse specified by the listing, or by the listing variation, unless you re-assign the warehouse during shipping.
Price Management
Teapplix allows you to upload "price update" csv to update the price of your products across multiple channels and accounts in one upload. You can specify different price per listing id, per listing variation, or per seller sku from a specific marketplace.
Teapplix InventoryAdvisor is an optional component, you can use it either with our "Shipping" product, or with our QuickBooks Integration product. Price starts at $15 per month. Try out Teapplix for 30 days with no obligation!