3dCart Shipping and Accounting Solution

Teapplix integrates with 3dCart to download orders and upload tracking automatically. Teapplix software helps 3dCart sellers automate their shipping and accounting tasks and save on postage.
The Only Comprehensive Full Featured Solution
Teapplix is a web based application that automates, organizes and manages shipping, inventory tracking and QuickBooks integration for small and medium-sized businesses operating on the eBay, Amazon, Buy.com, Sears marketplace, NewEgg and other commerce platforms and shopping carts. Our web application makes shipping and accounting faster, easier and less expensive than the alternatives, saving small business owners like you time, energy and money.
Features and Advantages
Fully automated bulk printing. Remembers weights and shipping methods.
Flexible sorting and filtering, customized order queues.
USPS Discount Programs to help you save on postage.
QuickBooks integration for automatic order export to QuickBooks.
Teapplix Shipping and Accounting Automation helps you save hours a day and eliminate shipping / data entry errors and lower your shipping costs. With prices starting at $14.99 a month and a 30 day no obligation free trial,
try the industry's only comprehensive, full featured software solution today!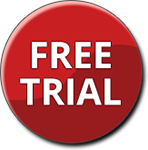 About 3dCart
3dcart, a complete hosted e-commerce solution for businesses of all sizes. Founded in 1997, 3dcart's entire operation is based in Florida, including its technical support. Today, 3dcart is an Inc. 5000 company, a Visa PCI Certified provider and a pioneer in mobile commerce and social marketing. Its 16,000+ successful clients include The New York Times, Candy.com, Blue Diamond®, IdealBaby.com and more.
www.3dcart.com