Discount Shipping Insurance
Teapplix Discount Shipping Insurance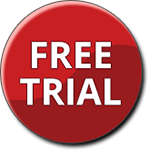 Teapplix has made parcel insurance, managed by Shipsurance Insurance Services and insured by Voyager Indemnity Insurance Company, available to all Teapplix Shipping Automation customers. Your business will save significant shipping dollars with this insurance, which comes at a substantial discount over the rate charged by the carriers, with a much higher coverage limit. Get started with a Free Trial today.
Insurance Automation
Purchase insurance with two mouse clicks, or save time by turning on preferences to automatically add discount shipping
insurance based on customer checkout preference or package value.
Domestic and International Destinations
Teapplix discount shipping insurance
covers your packages for up to $5,000*. You can insure shipments to US addresses as well as most international destinations,
using any of the shipping carriers we support.
There are no extra sign-ups, no forms to fill out, no standing in line at the post office, and you do not need to send in any
monthly manifests. The rate is much cheaper than USPS / Fedex / UPS rates.
If you ever need to file a claim, we've made that easier too. You select the shipment you sent from your account and you can file claims electronically.
* Please read the Insurance Rules for specific sublimits and conditions.
Start Now With A FREE Trial!
Try out Teapplix for 30 days with no obligation. There's no installation, and you get free customer support. Best of all, you can access our discounted USPS rates. Sign up here for your free trial.