eBay

Teapplix is certified to be a compatible eBay application. We use the latest version of eBay trading services API to retrieve your listing and order information from eBay and update order shipping status. Our certification allows us to obtain timely information on upcoming changes and get proper support in case things go wrong.
PayPal

Teapplix is fully integrated with PayPal. We use PayPal API and Instant Payment Notification to help you manage your orders paid via PayPal. Our certification helps us get proper support from PayPal.

Amazon

Teapplix integrates with Amazon Web Services API to help you manage orders and confirm shipment. We support both Amazon Seller Central and Fulfillment by Amazon. Our API integration with Amazon is backed by Amazon's excellent support system.
Rakuten Buy.com

With more than 18 million customers, Rakuten Buy.com is a leading retail marketplace, focused on providing its customers with an entertaining shopping experience and a broad selection of retail goods at everyday low prices. Rakuten Buy.com connects buyers and sellers in a global marketplace that allows shoppers to buy from people, not the internet. By providing a large selection of products from Computers, Electronics, Fashion, Health & Beauty, Video Games, Home Furnishings & Decor, Baby & Toys, Pets, Sporting Equipment and more, Rakuten Buy.com shoppers support local merchants as well as the brands they love. Founded in 1997, Buy.com joined Rakuten in 2010 to continue its mission to provide a simple, connected and human alternative to the ecommerce experience. Buy.com is headquartered in Aliso Viejo, CA. For more information about Rakuten's Buy.com, please visit www.buy.com.
DYMO Endicia

DYMOTM Endicia® Postage Technologies provides trusted, convenient and affordable online shipping and mailing solutions. The leader in Internet Postage with over $6 billion in postage printed and more than 25 years of industry experience, DYMO™ Endicia® lets users print postage with just a computer, printer, and an Internet connection. www.endicia.com
Stamps.com

Founded in 1996, Stamps.com is the leading provider of Internet-based postage solutions and the first company to be licensed by the U.S. Postal Service to offer a software-only postage service that lets customers buy and print valid postage online. Stamps.com also integrates with many shipping management platforms including Teapplix's Shipping Automation Software. www.stamps.com
UPS

Teapplix is integrated with UPS Online® Tools. You can obtain UPS rate quotes and generate UPS shipping labels in bulk directly from Teapplix's web interface with a single button click. Tracking numbers and label cost are automatically recorded and confirmed back to source marketplaces when possible.
FedEx

Teapplix is a member of FedEx Certified Solution Program. You can obtain FedEx rates and tracking information directly from Teapplix, and print FedEx shipping labels via our Ship Manager integration.
DHL Global Mail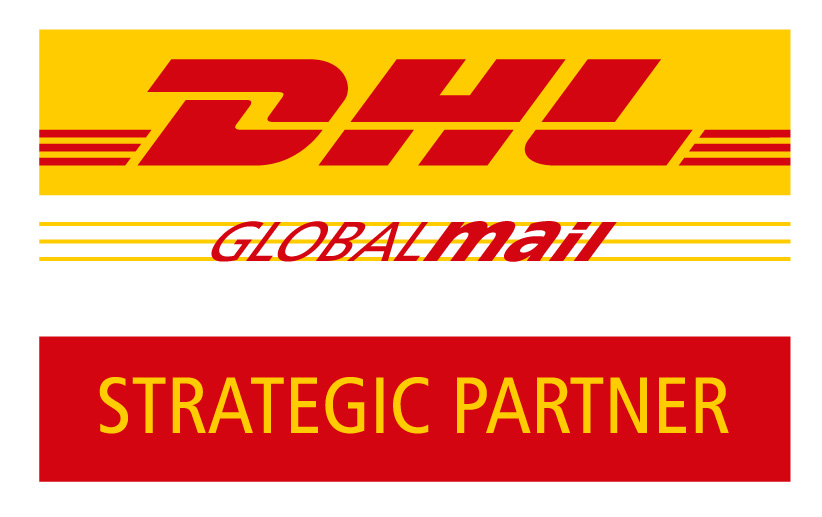 Teapplix is a strategic partner of DHL Global Mail. We support generating DHL Global Mail shipping labels with tracking numbers that works from both DHL Global Mail site and USPS. You can manage label printing, reprinting, cancellation, tracking etc all within Teapplix without needing to install any other software.
QuickBooks

Teapplix uses the latest Web Services API from Intuit to integrate with QuickBooks and helps you maintain financial and inventory info. Orders can be exported to QuickBooks with a single button click.
AdShip
AdShip is the world's first advertising platform that creates compatible relationships between advertisers and shippers. AdShip pays shippers to accept advertisements on the 'real estate' available on their printed packing list as well as the electronic order confirmation pages, emails and tracking pages that accompany each shipped package. Pay-Per-Ship® -- AdShip's proprietary, patent-pending advertising model -- creates a marketplace for shippers to select advertisements and be paid a per-package advertising fee. By serving as an advertising network, AdShip facilitates the matching of advertisers seeking exposure to specific demographics and shippers interested in earning revenue to offset expenses.
aSecureCart

ASecureCart is a feature rich hosted shopping cart solution that allows you to sell unlimited products and services from your web pages affordably, with no software to download and no programming knowledge required. Just add a small bit of HTML code to your web pages and turn your website into an instant e-commerce store front. Easy to customize and includes order history, gift certificates, coupons, discount tables, inventory tracking and more! Free, no obligation 30 day and free technical support.

ASecureCart is fully integrated with Teapplix and can post orders into your account in real time. www.asecurecart.net
3dCart

3dcart, a complete hosted e-commerce solution for businesses of all sizes. Founded in 1997, 3dcart's entire operation is based in Florida, including its technical support. Today, 3dcart is an Inc. 5000 company, a Visa PCI Certified provider and a pioneer in mobile commerce and social marketing. Its 16,000+ successful clients include The New York Times, Candy.com, Blue Diamond®, IdealBaby.com and more. www.3dcart.com
Start Now With A FREE Trial!
Try out Teapplix for 30 days with no obligation. There's no installation, and you get free customer support. Best of all, you can access our discounted USPS rates. Free Trial