Initial Setup
To enable UPS Go to Setup => Shipping:
click on "Enable UPS" checkbox.
Print UPS labels through: Select the integration method. Your choices are Online API or WorldShip
UPS Return Label: if you use Online API as integration method, this provides what kind of return label to print
Click on "configure shipping methods" link. Select the shipping methods you use
Click "Save" on the page
Next, go to Setup => UPS
Enter your account information by following the wizard.
Step 1: Read then click on "Next"

Step 2:  Agree to UPS terms then click "Next"
Step 3: Fill out the form accordingly, note, your UPS account number, control id can all be found on your UPS invoice as shown below: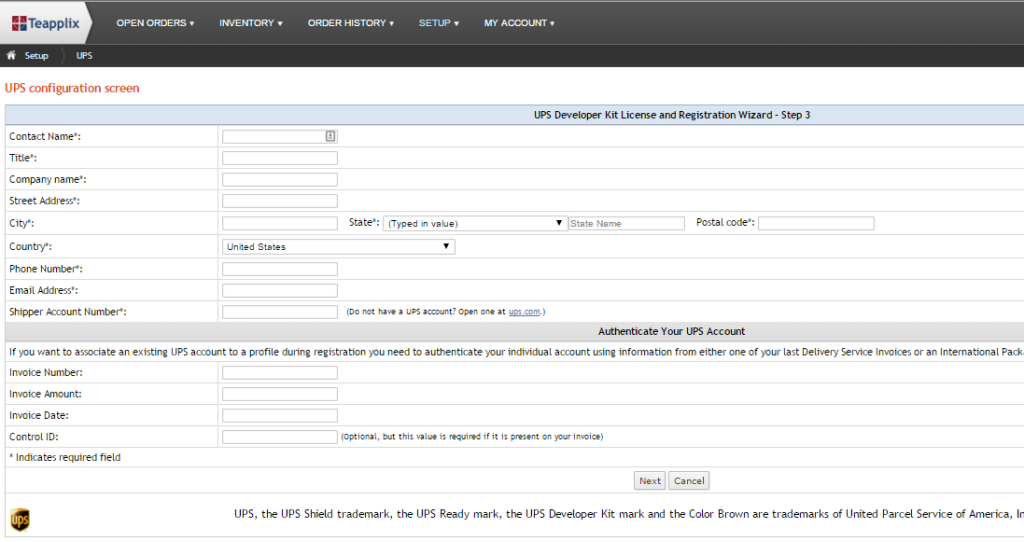 To find the UPS account information such as Control ID etc, locate your UPS invoice and the information is on the invoice as shown below: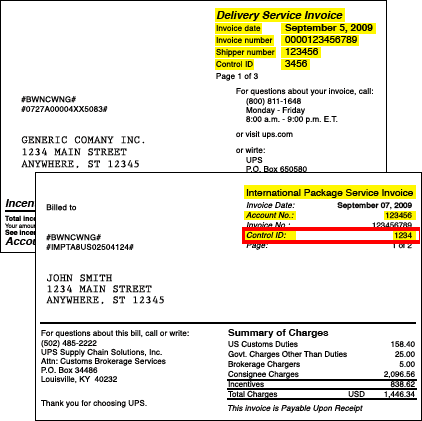 After these steps, you can go to open orders and print your labels and obtain rate quotes.