QuickBooks Online
Integrating with QuickBooks Online
Teapplix supports QuickBooks Online. QuickBooks online has similar features than our QuickBooks Desktop. The main difference is setup process and certain features being missing from QuickBooks Online In this section.
Setup Process
A single Teapplix account can only link to either a QuickBooks desktop company file, or a quickbooks online account. To make the choice, on a Teapplix account that is not currently linked to QuickBooks, go to Integration Setup, and you will be presented with the following choices: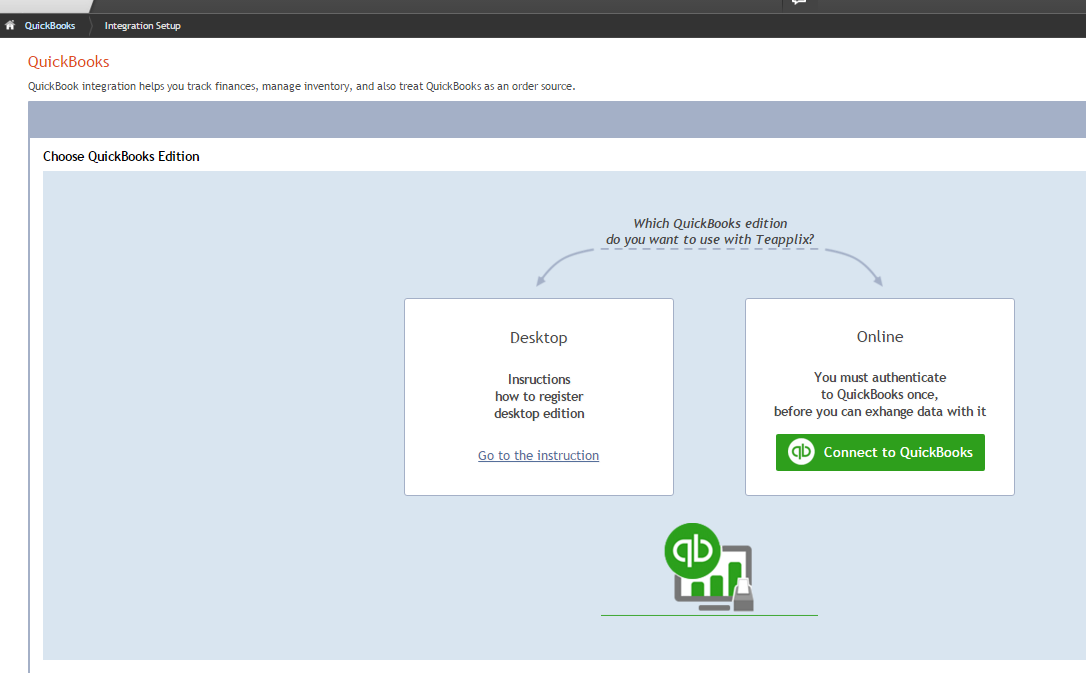 Once you select Online and hit the "Connect to QuickBooks" button, you will be guided to link your QuickBooks online account to Teapplix.