Print Using Online PDF
This applies to all carriers
After you setup the applicable mail carrier accounts in Teapplix ActionShip, here are the steps and what to expect to print postage:
Purchase postage accordingly - You will need to purchase postage for USPS; all others you will be billed from UPS/FedEx.
Example here shows "USPS"/"UPS/"Discount USPS" under Open Orders

Make sure you disable pop-up Blocker for teapplix. For IE users look under Tools => Pop-up Blocker.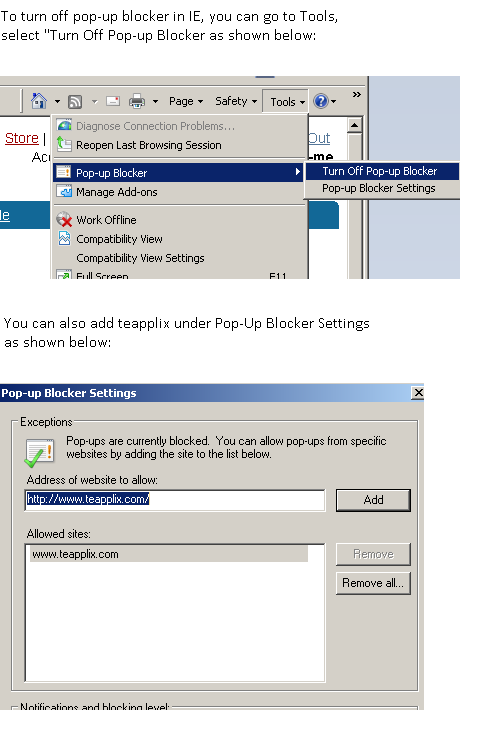 Select 10 to 20 orders, press the "USPS"/"UPS"/"Discount USPS" button accordingly. In this example, we only show 2.

A pop-up will open after you click on "USPS" button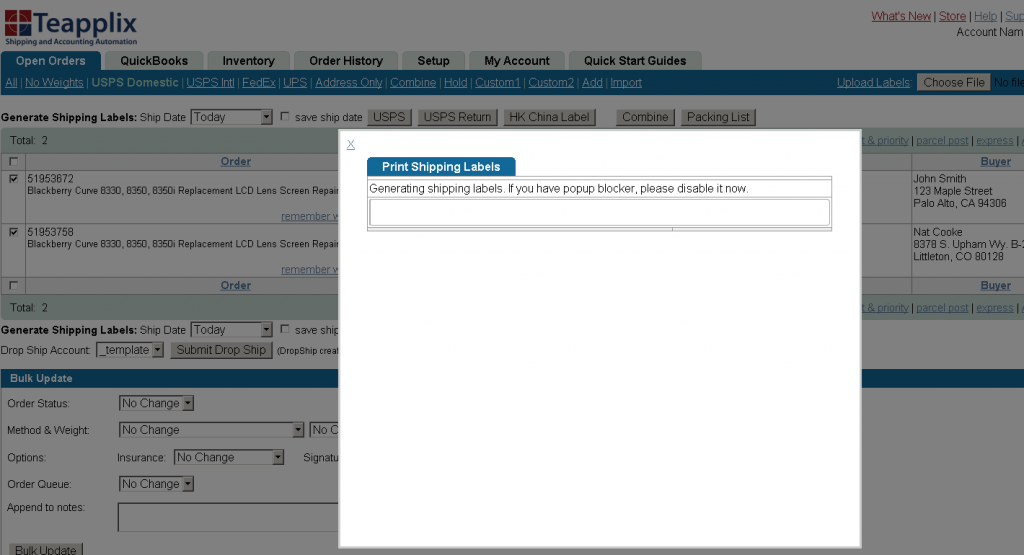 A new browser window will open with a PDF file for you to print. Select the right printer and print it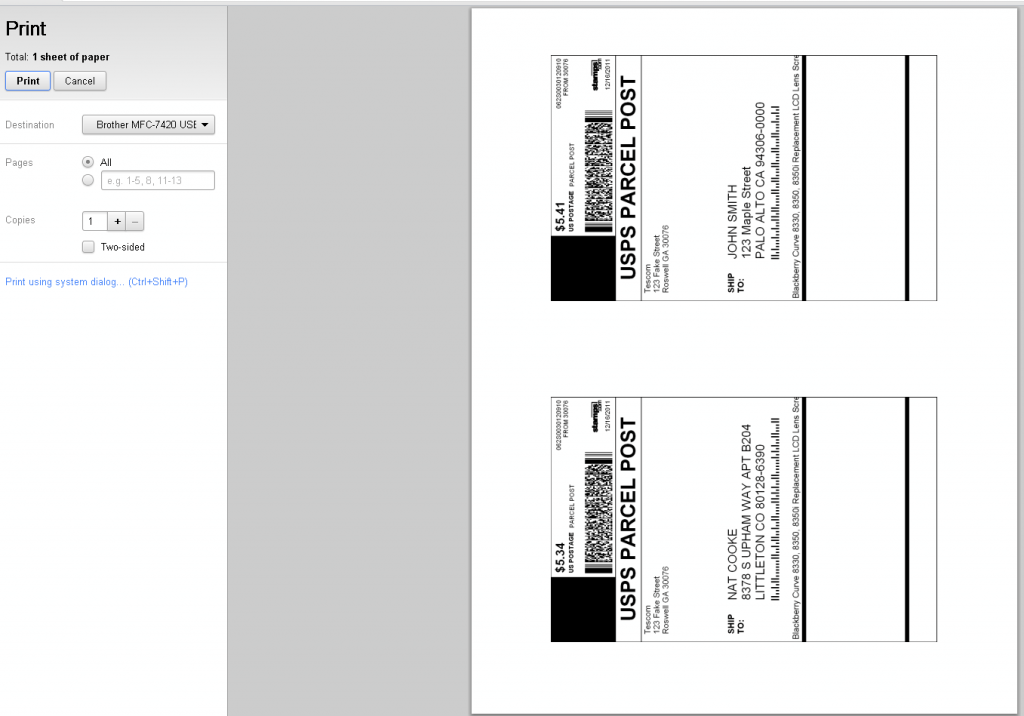 The original window will have a link to re-open the popup window. There is also a "Return to Open Orders" button. Only press it if your label finished printing.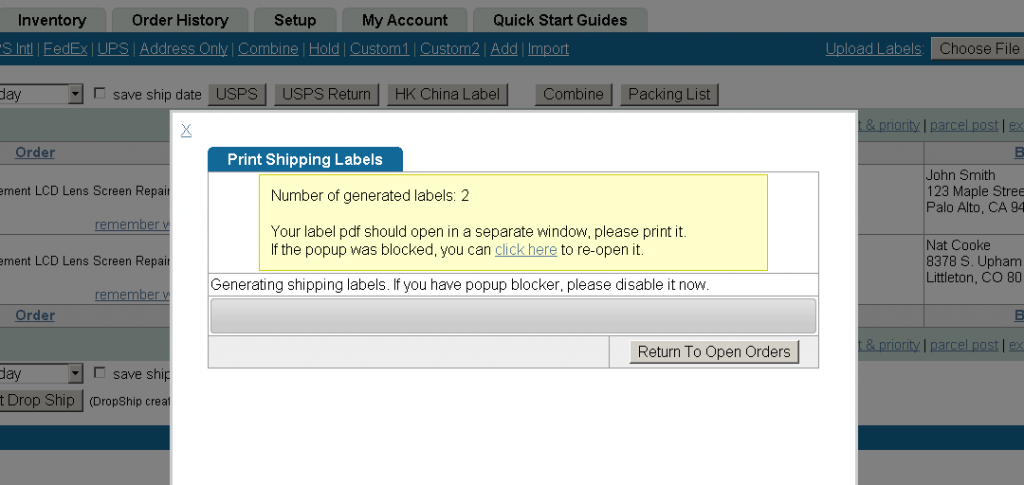 Please note:
The PDF label can not be customized to add more information or change existing displayed info. The layout is restricted by the shipping carriers.
Only SKU can be configured to be displayed on the PDF label. The configuration can be done on Setup->Printers and Scales (PDF Label Options). Please note that UPS label can only display up to 35-char SKU, so if you have a SKU longer than 35-char, you can map it to a shorter SKU inside Teapplix.
You can print first class mail or first class mail non machinable directly onto regular envelope, using 4x6 layout for both Stamps.com and Endicia PDF, but one at a time and not in bulk.