Wish
Add "Teapplix" Wish Private App
The next steps are also described at Wish official documentation page.
To link your Wish Account to Teapplix, visit the Wish Settings page > API Settings and create a private app' Follow the steps.
Visit the Settings Page

Click the API Settings Tab

Create a Private App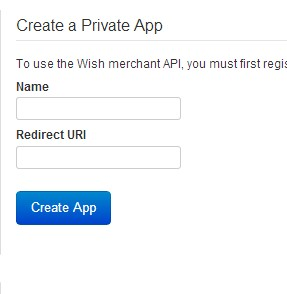 On this screen, specify Name: teapplix, Redirect URL: copy the url displayed on your setup => others => wish page in your Teapplix account.
Click "Create App"
Go to teapplix, Setup => Others, click on the "Wish" tab. (If you are adding your second or third Wish account, click on the "Add new account" link)
click "Use OAuth2 API"
Fill Client Id and Client Secret
Click "Save" button
Click Link Wish Account, you will be redirected to http://merchant.wish.com with requst to provide access to teapplix application
Then you will be redirected back to Teapplix Setup => Others => Wish page.